If you're looking for healthy recipes with pumpkin puree (sweet or savoury), you need to check out this recipe round up! I have gathered 10 delicious recipes that include pumpkin puree in such fun ways. From breakfast options to snack ideas to savoury dinners, they're all here!
It's the season of pumpkin and if you've ever made a recipe with pumpkin puree, you will know that most of the time, it doesn't call for a full can. This means we end up with leftover puree and if you're anything like me, it goes bad before we get to use it again! Well with these 10 Healthy Recipes with Pumpkin Puree, we will be reducing food waste, saving money (because we don't need to buy another can) AND eating delicious food!
Did you know that per 1 cup of pumpkin puree, there is 6 grams of fibre, 15% of daily vitamin C and over 20% of daily recommendations of iron and potassium?!
Reminder:
Do not use pumpkin pie filling instead of pumpkin puree! If you do this, your recipes will turn out much sweeter and full of seasonal spices. Especially in the case of savoury recipes, this will absolutely not turn out well.
Breakfast Recipes
These Pumpkin Oatmeal Pancakes can be made ahead of time and warmed up when you're ready to eat!
Save time and effort in the mornings by prepping these Pumpkin Pie Overnight Oats the night before.
This Pumpkin Pie Smoothie is perfect for those warmer Autumn days.
Snack Recipes
4. Pumpkin Chocolate Chip Oatmeal Bites
These little Pumpkin Chocolate Chip Oatmeal Bites are excellent grab-and-go snacks for a quick energy boost.
If you're hosting any fall parties, you need to serve this Pumpkin Whipped Feta Dip!
6. Healthy Pumpkin Bread with Maple Glaze
If you have been craving a seasonal version of banana bread, this Healthy Pumpkin Bread with Maple Glaze is the recipe for you!
What a way to finish a workout or tie you over before your next meal!
Dinner Recipes
Game day Pumpkin Chili anyone? Cozy and filling, all in one bowl.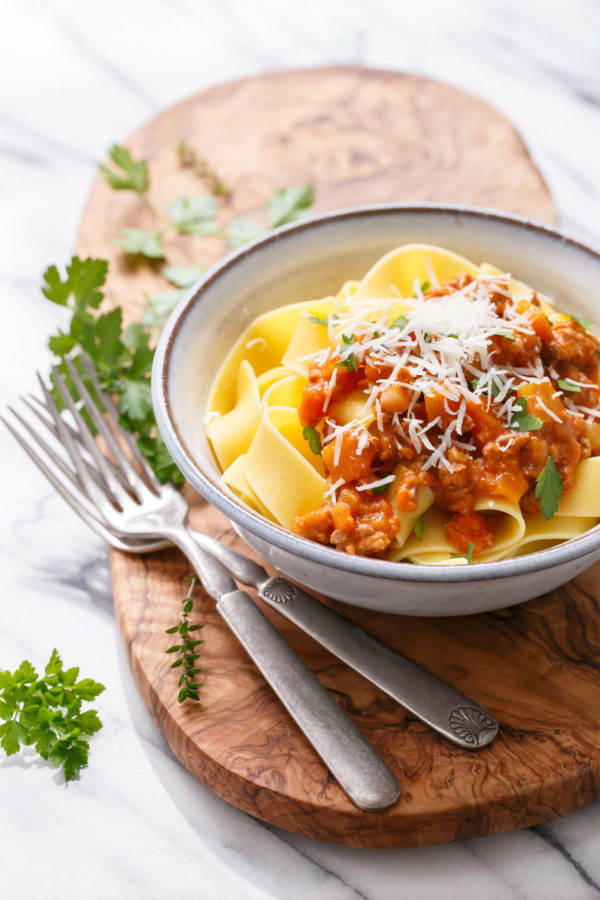 9. Pumpkin Bolognese with Pappardelle
This Pumpkin Bolognese with Pappardelle is such a fun twist on a date night dinner!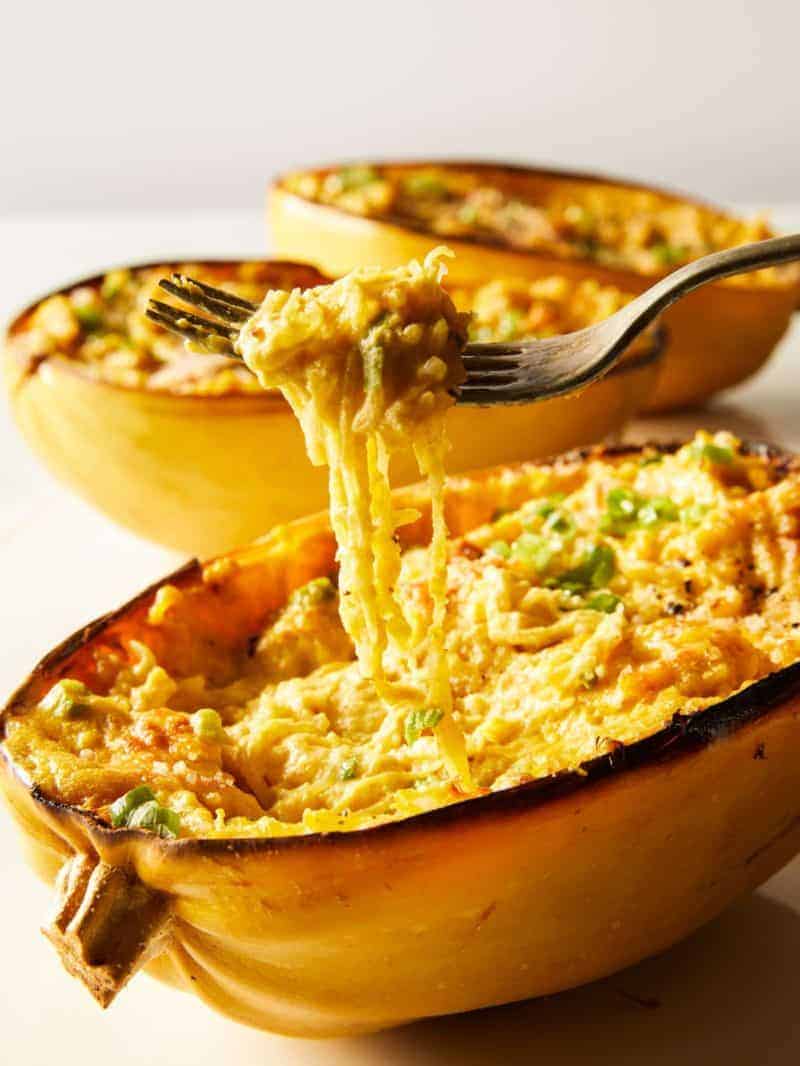 10. Vegan Baked Spaghetti Squash with Pumpkin and Green Onion Alfredo
Calling all my lactose-intolerant friends! Make this Baked Spaghetti Squash with Pumpkin and Green Onion Alfredo as a great alternative to the traditional dish.
If you make any of these recipes, I would love to hear how it goes. It also makes my day seeing your creations of my recipes on Instagram- don't forget to tag @allnutrition.rd!